The 2023 Subaru Love Promise Customer and Community Commitment Award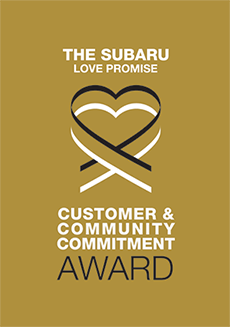 We've been nationally recognized for our dedication to our customers, our community, and the Subaru Love Promise.
We're honored to receive the 2023 Subaru Love Promise Customer and Community Commitment Award. This award nationally recognizes elite Subaru retailers who provide an exceptional customer experience at every interaction with Subaru. These retailers have also demonstrated an outstanding commitment to supporting passions and causes in their local communities in important areas such as the environment, community, health, education, and pets.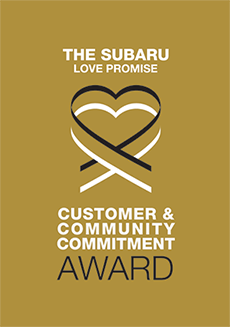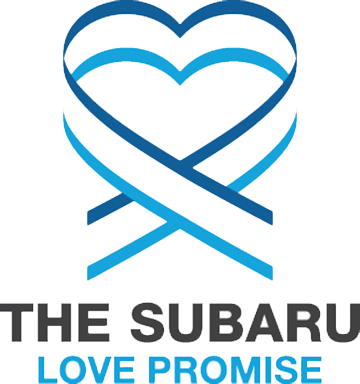 What is the Subaru Love Promise?
Subaru and our retailers believe in making the world a better place and the Subaru Love Promise is our vision of respecting all people. This is our commitment to show love and respect to our customers and to work to make a positive impact in the world.
How is Strider Subaru dedicated locally to the Love Promise?
Our Love Promise can be seen in our comittment to be a good neighbor to our community. In fact our "good neighbor fund", developed and supported by our employees provides assistance to families in need throughout our community. In addition, we support many local charities through our "Cruise-In Events" in the spring. We are grateful for the opportunity to serve and give back to our community. Our Love Promise can be seen in various partnerships with local charities and non-profits. We're grateful for the opportunity, not only to be a part of our community, but to serve it as well.
Randolph Community College Fou
Christian United Outreach Cent, Salvation Army, Our Daily Bread Soup Kitchen, Asheboro/Randolph Chamber of C, Habitat for Humanity
Relay For Life, Hospice of Randolph County, Tour deTanglewood MS Fundraise
Love Promise Stories from Strider Subaru
Subaru and Strider Subaru believe in making a positive impact on the communities in which we live and work. We uphold that belief through our Love Promise Community Commitment. Every month, we select inspiring stories from customers and partners from around our area who strive to support our collective commitment and feature them here
Subaru Loves Learning - JENNIFER V
Thank you Strider Subaru! I just wanted to say thank you for the classroom donation from Strider Subaru to my classroom. The money is great help in providing materials for my students. I teach at a rural Title I school in North Carolina. We love reading and the texts that were purchased will be a great addition to expand our resources to improve student learning. Resources will be used in both small group and whole group instruction. Being able to increase student achievement. Instructional resources will help develop lessons that meet student individual needs. Additional supplies were also purchased that help with the day to day operations of the classroom including student supplies. Thank you again for your support of our classroom! Mrs. Chrystal Haigler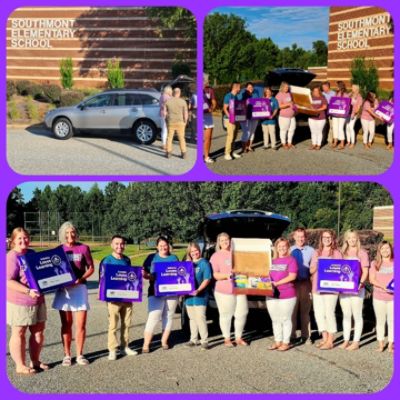 ---
Rip's Adoption Success Story - Savanna W
Through our partnership with Strider Subaru of Asheboro, we hosted an adoption event throughout the month of October. By the end of the event Randolph County Animal Services and Strider Subaru helped forty animals find their perfect, loving home. One of those animals was a Pit-bull mix named Rip. This is what his new dad has to say about this perfect match: "Thanks to Randolph County Animal Services, Mr. Rip has a home and has made my home complete. He listens to commands extremely well, shakes paws, sits, goes to bed, and helped my anxiety tremendously. He is truly a God Sent 4 legged soul... He is extremely loved and he has grown to love his new home and Daddy. Thank you all for allowing me to watch over him, care for him, and love him."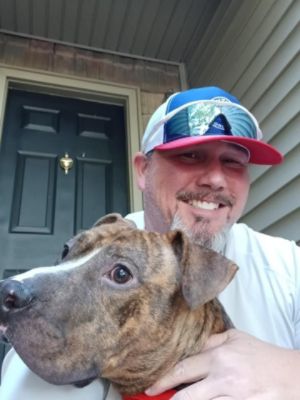 ---
The Leukemia & Lymphoma Society Blanket Delivery - Kim C
On June 29th, The Leukemia & Lymphoma Society's North Carolina - Virginia Region and Strider Subaru had the opportunity to deliver 80 blankets to the Cone Health Cancer Center at Asheboro as part of the Subaru Loves to Care program. This act of generosity was warmly received by the Cone Health Cancer Center at Asheboro staff who were thrilled to distribute these comforting gifts of hope to their patients. Many thanks to everyone at Strider Subaru and Cone Health Cancer Center at Asheboro for supporting LLS's mission to cure blood cancers and improve the lives of patients and their families.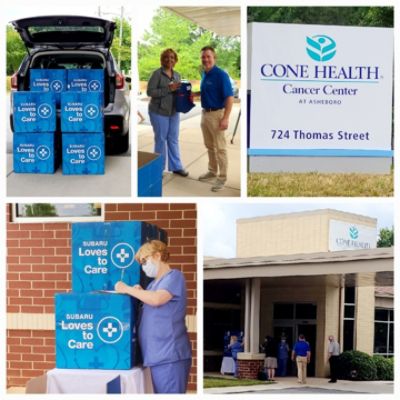 ---
Where's Waldo now? - Heather S
This year for our Subaru Loves Pets adoption event, we hosted a virtual online event. Waldo was one of our adopted dogs this year. He has a special story that we would like to share. A concerned citizen put in a call about Waldo roaming the streets hungry and underweight. One of our animal control officers responded to the call, picked him up and immediately fell in love with his sweet disposition. Waldo was placed up for adoption and he quickly became one of the shelters favorite residents. Many people came and met with waldo but he did not make a connection. On October twenty first , Waldo had a potential adopter come to meet him and he made an instant connection. Waldo had been at the shelter for 65 days. His new family recently commented on his adoption day picture: "We brought this sweet guy home on Thursday he's doing great he's already so well-adjusted and spoiled rotten. He's become a regular couch potato and a bed snuggler. Our kids love him to pieces he's so gentle. We renamed him Wally!" We are so happy that Waldo was able to find his fur-ever home and that Subaru was able to help!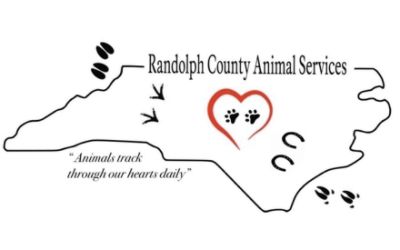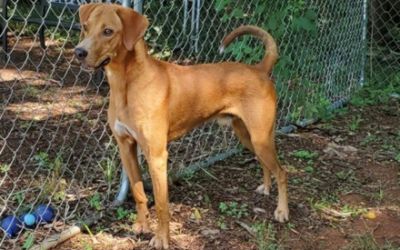 ---
Strider Subaru and CUOC working together - Debbie C
Over the last six years, we have received $29,079 from the Subaru Share the Love Event. This partnership has had a definite impact on the families CUOC serves in our community We provide food for the hungry, furniture and household items for families coming out of homelessness, rent and utility payments for individuals going through financial crisis, classes that teach individuals how to manage their income and various types of emergency medical/handicap and RX assistance. Because of this partnership, we are empowered to continue touching lives over 35,000 times each year as we meet basic needs for families and individuals in crisis.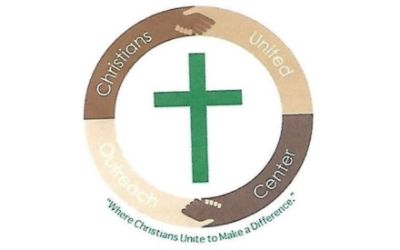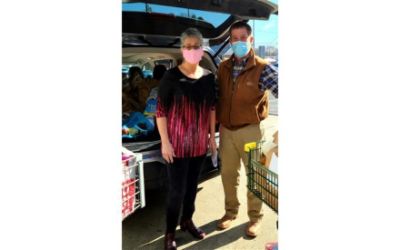 ---
Books for Southmont Elementary - Stephanie K
Through the giving of Strider Subaru, Southmont Elementary was able to receive various copies of science related books. Each classroom received 5-6 high interest books, as well as copies of each book retained in the library collection so students can check them out. These books contain topics that are both informative and popular among students. Students are continuously asking for copies of the National Geographic books, as well as the comical stories like What Do They Do With All That Poo?. Southmont Elementary is grateful for the contribution to our school, as well as the contribution to building a love for reading in each student. -Stephanie Knight, Media Coordinator at Southmont Elementary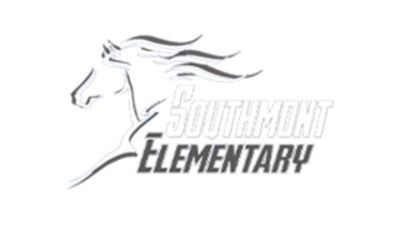 ---
Virtual Pet Adoption-2020 - Heather W
Our Subaru Loves Pets event was different than in years past. Due to the pandemic our event was an online, virtual adoption. Despite the fact that we were unable to set up at the dealership this year, we were able to adopt out 45 animals. Strider Subaru, even though not being able to attend our event, went above and beyond to help us at Randolph County Animal Services. Goody bags were made for the adoptable animals, Strider Subaru used social media to inform and invite the community to participate and even one of their own staff members adopted a "fur-ever friend." As always they provided exceptional service. We have been participating in the Subaru Loves Pet Event for three years now and we hope we can partner with Strider Subaru for many more!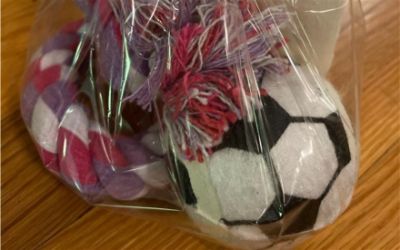 ---
Make a Dog's Day - Andy A
Subaru is proud to establish the first-ever National Make A Dog's Day October 22nd. As part of Subaru Loves Pets month, we're inviting all dog lovers to do something extra special for their furry best friends. Plus, Subaru will be focusing our efforts on helping the hardest-to-adopt shelter Dogs –those with special needs-find homes. Get ready to fall in love withThe Underdogs. #MakeADogsDay Meet Gabi! Gabi has been at the Humane Society of NWGA (Northwest Georgia) for seven years. If you asked the volunteers to pick their favorite animal at the shelter, Gabi would win hands down. She does not do well with dogs or cats so must be the only animal in an adult only family. She loves people and will bond very quickly to you. Gabi would make someone a great companion. She is waiting patiently for her forever home. If you have room in your heart and your home for this sweet girl then please fill out an adoption application, highlight and right click this link: https://hsnwga.org/adoption/application-for-adoption/?fbclid=IwAR2Ie18p6U3ryKi-niIuIZFTd-waD98xrySl7IJmiRBXE239WP7dpODubiU #MakeADogsDay #SubaruLovesPets #TheUnderdogs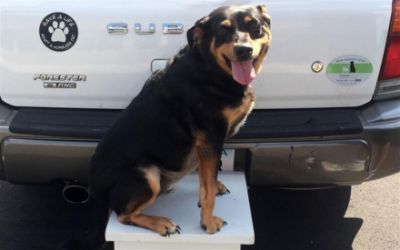 ---
Strider Subaru and TLLS Share the Love - Jenny W
When Strider Subaru of Asheboro, NC selected Randolph Health Cancer Center 4 years ago as the recipient of the annual Subaru Loves to Care blankets, craft kits and Customer Care Cards, little did Strider's General Manager, Lyndon White know that his connection with Randolph Health Cancer Center would come full-circle. His sister would be diagnosed and treated for cancer at this very place and as he shared the value of his family being able to receive top-notch local care, all present were reminded yet again how fortunate cancer patients and their families are to have a healthcare facility close to home. While Lyndon, along with Strider Subaru's VP, Toby Strider and the North Carolina Chapter of The Leukemia & Lymphoma Society may not have been able to personally place the deliveries directly into the hands of Randolph Health patients, they got to experience the next best thing. Upon the team's arrival to the Cancer Center, the excited expressions and exclamations from the Randolph Health staff were, no doubt a reflection of how they know these tokens of warmth and encouragement will be received by the patients they care for. While the ultimate goal in this partnership and annual visit is to encourage patients, having so many of the Randolph Health providers present, provided the perfect opportunity to publicly recognize THEM. To thank those who selflessly serve their patients day in and day out; who do all they can to lift the burden that a cancer journey puts upon a patient and their family… Patients like Lyndon's sister, who after a valiant fight, lost her battle to cancer but the family continues to express deep appreciation to the great care she received as a patient there at Randolph Health Cancer Center, and Strider Subaru continues to support the cancer center's efforts. The Leukemia and Lymphoma Society funds research and provides support to patients battling blood cancers. Over the past 65 years, LLS has invested more than $1 billion to advance innovative therapies and save lives and could not be more proud to team up with companies like Strider Subaru, a business whose message from the top is very clear: giving back to those in need in the community it serves is vital. The LLS mission is to find a cure AND to improve the quality of life of patients and their families. Joining with Subaru to deliver warmth and encouragement is one small way to accomplish that and bring smiles to patients' faces, one blanket… one caring message at a time!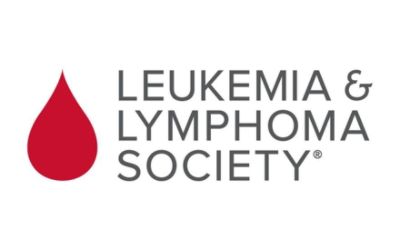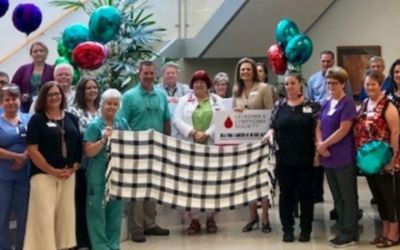 ---
Strider Subaru and The Leukemia & Lymphoma Society - Jenny W
For the 3rd year in a row, Strider Subaru and The Leukemia & Lymphoma Society, North Carolina Chapter (LLS NC) partnered to deliver warm blankets, kid's craft kits and Subaru customer care cards filled with words of encouragement and hope to patients at Randolph Health's Cancer Center in Asheboro. Joining me was Strider Subaru vice president, Toby Strider and General Manager, Lyndon White. We were greeted by MANY Randolph Health staff holding signs and balloons as we pulled into the front of the center ~ what a warm and heart-felt welcome we received! I was pleased to share a few words about the partnership and the mission at LLS to cure blood cancer and improve the quality of life of patients and their families. What a great opportunity to also thank the staff at Randolph Health for the care they provide to their patients everyday, AND Strider Subaru for allowing LLS NC to partner with them on this incredible effort. Many Strider Subaru customers filled out care cards of which Lyndon shared a few excerpts from written for the patients at Randolph Health. He made such a great point that having Randolph Health in their community has made it possible for local cancer patients to receive quality care close to home. LLS could not be more proud to team up with a company whose message from the top is that giving back to those in need in the communities it serves is vital, and that has owners and employees who want to do what they can in their commitment to others. THANK YOU STRIDER SUBARU!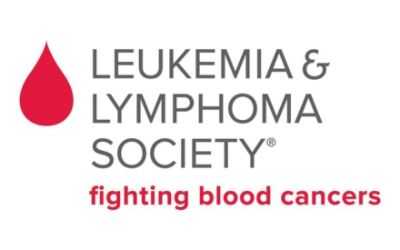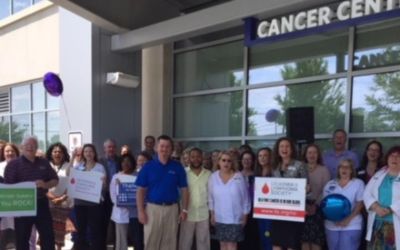 ---